Jenny Bakery Candies
Experience the natural goodness of honey, almonds, eggs, glucose syrup, and edible wafer paper with every bite of Jenny Bakery's Nougat. Made with 100% cholesterol-free ingredients, our nougat offers a delightful crunch that explodes with a tantalizing nutty flavor, leaving a lasting impression until the very last bite.
Each bite-sized piece is packed with energy and over 50% nuts in every batch, providing a special crunch all its own. Our nougat is far from brittle, yet definitely not soft. It's delicious on its own and pairs perfectly with a cup of coffee, or crumbled as a topping on your favorite ice cream. Plus, it's the perfect nutritious and energy-restoring snack.
At Jenny Bakery, we believe in using only the finest and freshest ingredients to create our nougat. That's why we manufacture our special nougat at our state-of-the-art modern facility located in Hong Kong, using traditional methods to preserve its authentic taste and texture.
Our nougat is cholesterol-free and contains at least 50% roasted almonds in every batch, making it a healthier option that doesn't compromise on flavor. It's the original great taste from Jenny Bakery, Hong Kong!
Treat yourself or your loved ones to the goodness of Jenny Bakery's Nougat. Order yours today and experience the authentic taste of our Hong Kong-made nougat.
INGREDIENTS: Roasted Almonds, Honey, Glucose Syrup, Sugar, Egg Whites, Edible Wafer (Potato Starch, Water, Palm Oil), Vanilla Flavor.
Macadamia Cranberries Nougat Candy
(L) 30PCS HK$100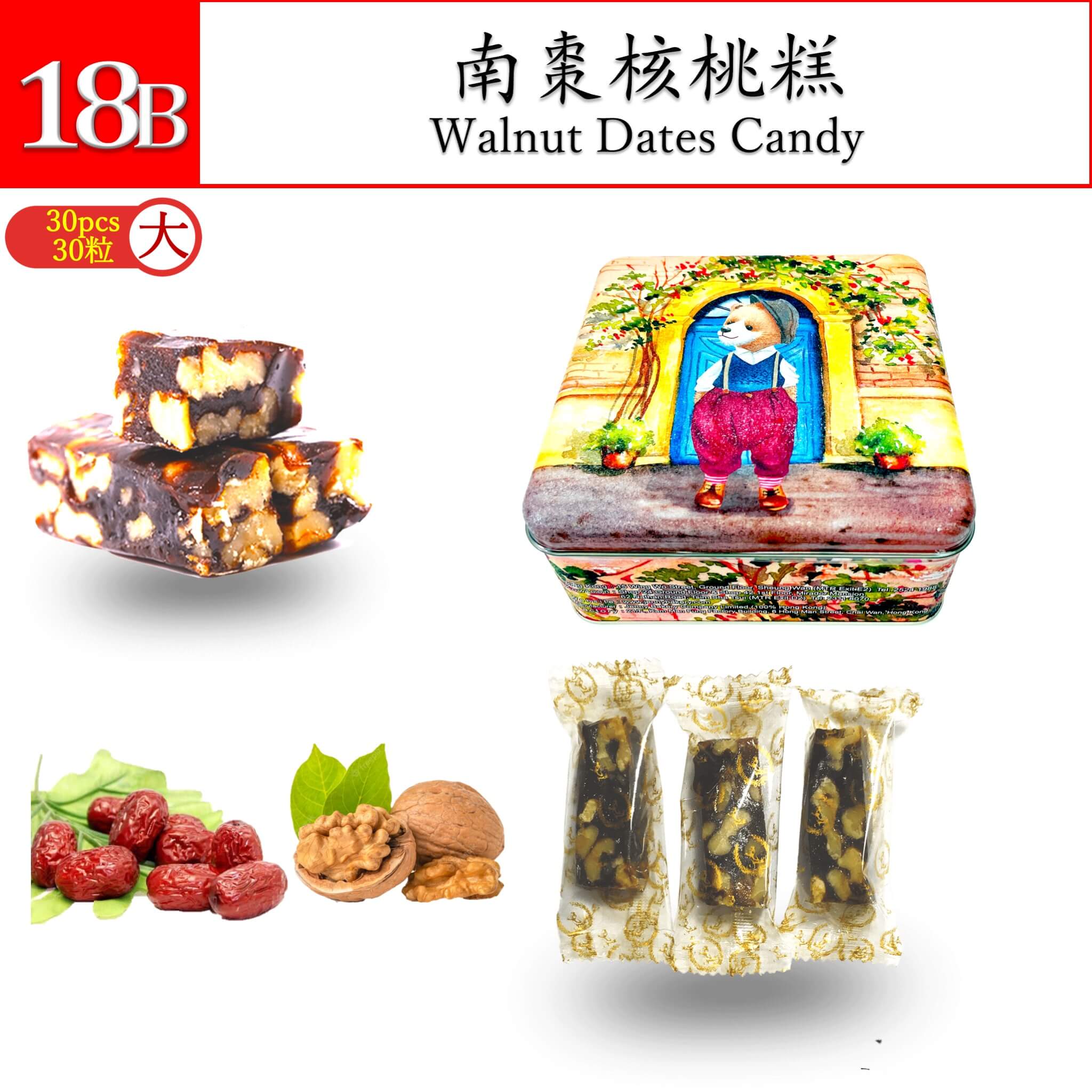 Walnut Dates Candy
(L) 30PCS HK$100
Macadamia Cranberries Nougat Candy
12PCS HK$45
Walnut Dates Candy
12PCS HK$45